Our Story
BCre8ive is a content development platform based in the UK, designed to help creatives everywhere develop new original digital content, and take it to the world. However after running a series of online content development Labs it became clear that there are major structural probelms with supporting new ideas and talent in te UK.
This led to the report 'Expanding the Creative Piepline, and two major seminars involving Funders, Government and small creative companies and freelancers. We are now working with a number of natonal and local bodies to create a new eco-system for freelancers and micro-companies working in the UK.
---
The Origins
Phil - co-founder of BCre8ive - has worked in the Creative Industries for over 30 years from the UK to India, Ghana, Brazil, Australia and numerous other countries. This included training new talent and helping create numerous award winning features and short films, TV dramas, games and animated work. These include Oscars™, BAFTAs, a Palme D'Or, RTS and numerous international Festival awards.
During this time, he identified two key issues, which were inhibiting the development of high quality creative content.
The structure of the creative Industries.
The industry is a mix of freelancers and small to medium size companies. Both groups have little or no access to working capital, little or no development funds, and tend to survive from project to project on a commission basis.
Access to Resources and audiences for freelance creatives.
Freelancers tend work in isolation, often working part-time, with limited networks, and no on-going training or support structures.
2010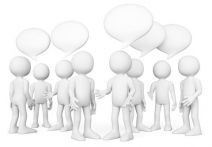 Several focus groups were created involving practitioners from TV, Film, opera, theatre, games and publishing.
From these discussions sprang the idea for BCre8ive.
2012
We won a UK national innovation competition, run by Innovate UK - to build the first online development runway. We did not know if it would work, or if talent and the companies we needed to create new original content would join us.
We presented BCre8ive at MipCube in Cannes.
2013
We started recruiting supporters in the media industry from David Sproxton and Nick Park at Aardman Animation to writers Jocelyn Stephenson, Chris Trengove, and Leslie Stewart. These became our initial Creative Champions, offering advice via blogs, videos, and informal chats to creatives on the site.
2014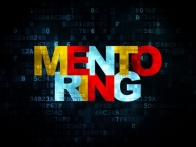 We knew that development for new original ideas is difficult so we also started to put together a development team – our Mentors – people who have years of development experience behind them. These included Tanya Nash (BBC, UK Theatre); Rick Harvey (EON Productions) Tammy Riley-Smith (Working Title) and John Paul Chapple (Endemol).
In gaining our first talent users we were supported by Channel4 Talent, and UK University tutors from Goldsmiths and Edinburgh to Anglia Ruskin and Bournemouth. We also launched our Facebook page.
2015
After many set backs, and design adjustments, we launched the first BCre8ive Lab. We had 500 registered users, and six Lab company partners, including BAFTA winning mobile games developers 'PlugIn Media'; TV animators 'Factory'; indie graphic novel publishers 'SelfMadeHero'; TV company 'Libra TV' and mobile App developers
'Mudlark'. In addition, the literary festival Settle Stories, provided a story App production prize.
Karrie Fransman, graphic novelist, and cartoonist, joined our Creative Champions.
2016
In January the 'Heretics' team were announced as the winners of Settle Stories story App competition.
David Bishop games guru – Mind Candy, PlantsvZombies – joined our Creative Champions.
Malath Abbas, games developer, joins the creative Mentors team.
The second Lab was launched with Warp Films, Egmont Books, SelfMadeHero, Factory and Mudlark.
April the number of new creative projects submitted to the Lab doubled.
May saw the Children's Media Conference lend their support to the next BCre8ive Lab, which was aimed at Children's media content. Collingwood & Co, Libra TV, and Dubit agreed to be partners in the third Lab.
2017
With the publication of 'Expanding the Creative Pipeline' BCre8ive drew national funders' and government's attention to the problems facing 90% of the creative industries.
In November we held New Funding fior Creative Industries with Digital Catapult outlining the rapidly expanding landscape of funding for the Creative Industries. This involved several freelancers, and micro-companies, the Arts Council of England, Creative England, AHRC, Dept.of International Trade, and private funders incl. 'The Edge' and Capital Enterprise.
2018
In March we held the follow up event to the November Seminar with Digital Catapult, - Ways Forward. This involved the intial contributors, and new participants, in round table discussions. BCre8ive then published a series of recommendations in a blog : Money for Creatives- Ways Forward.'
The latter half of the year was spent collating finance figures and models for varies creative companies and projects. We have been using these in various discusisons with private investors, the UK Business Angels Associaton, and the British Business Bank.
2019
Folowing these discussions and various initiatives under the governemnst Industraia Strategy banner, BCre8ive has focussed on the lack of effective support for freelancers and micro-compnaise devloping original content.
As part of a larger network of local initiatives being undertakne by BCre8ive Mentors and other freelancers and micro-companies. BCre8ive is now engaged in a local research project in North Devon, following up our programme outlined in the blogs - Finding your local creatives; How to Support Creative; and Five Questions for any Creative Cluster.
Our aim over the next twelve months is to buld a new support structure for creativse which will increase their access to audiecnes, their income and their sustainability.
back