What Makes Us Different
BCre8ive is run by freelancers, Hilary and Phil, with the support of major industry players for the 90% of the creative industries who are freelancers and micro-companies.
Inititailly we started as an online platform for developing new idaes - as outlined below. However in 2017, afrer a number of development Labs we realised there were major problems with the structure of the Creative Industries in the the UK. To see what we did next please read - 'Our Story'.
The original platform and Lab process.
The BCre8ive website provided :-
A fully online service from start to finish with no geographic boundaries
No subscription fees
A 24/7 space to develop your creative ideas on your own or with others
Rolling programme of 3-month development Labs with Creative Companies
A team of mentors with a wide range of professional expertise, available to advise and help the development of your work
Opportunities to develop work for a range of platforms and markets (e-books, film, TV, games, animation, graphic novels, web series etc.)
Democratic decision making for teams
A panel of Creative Champions
IP Protection
No Limits
The fully online service means that you can work when you want to and from where ever you are. We have members from Cambridge and Glasgow to Belfast and Newport, New York to Paris and Ulaambaatar.

A Three Stage Development Platform
Our MashUp provides a free space for you to work on your own, or with others, to develop your creative projects, across all digital platforms. You can also hire a Mentor to help you.
Our Workshop is the online space where a Mentor helps you provide the best version of your dramatic world for submission to our creative Lab companies.
Our Labs provide you with three months' of free creative development advice from our Lab Companies.
Our Mentors
Our Mentors are here to help and support the development of your work, whether you are aiming to enter a Lab or not. They come from a range of professional backgrounds (Writing, TV, Film, Games, Illustration and Graphics, Photography etc.) so there is always going to be someone who has the skills, expertise and experience to suit your project.
Development Labs
Our Labs last three months online, involving commercial production companies developing BCre8ive members' projects with a view to production.
Our Labs contain different companies each time.

Our 'First Look' Deal
Our Labs only make a project's IP available to the creative companies in a six week 'first look' window at the end of the Lab.
Democracy
For creative teams, all major decisions are decided by a team vote with decisions being finalised once a majority is reached. This can make some of the processes on the site a bit time consuming but it means that everyone has the opportunity to fully participate.

If you are working on your own, obviously you make all the decisions!
Creative Champions
A panel of Champions at the forefront of their creative fields provide their time to be interviewed, write blogs, and give guidance and recommendations for developing high quality work for BCre8ive Members.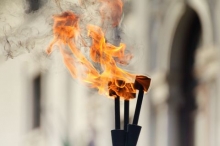 IP Protection
We assist you to protect your Intellectual Property by providing a secure site, where you have control over who has access to your work and most importantly we maintain a record of all uploads so that if proof of ownership is needed at some point in the future we can provide it for you.
The Talent Pool.
We mention the Talent Pool here, not because this is a unique facility to BCre8ive but because it contributes to our ability to create a series of collaborations between the talent on our site.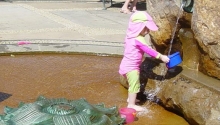 Our aim is to support freelance creatives in the development of their own creative work not find them work working on other people's creative projects, though BCre8ive Company members are free to review any work uploaded to the Talent Pool.
back